Akra Plastic Products, Inc.
1504 E. Cedar Street
Ontario, CA. 91761
Phone: 909.930.1999
Fax: 909.930.1948
CNC Plastic Routing Services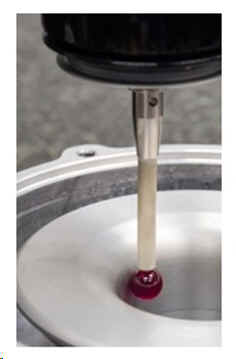 Akra Plastics offers precision CNC plastic routing and shaping to fabricate custom components for customers across a spectrum of industries and applications. Our state-of-the-art equipment features 3 and 5 axes, CNC control, CAM programming, and automatic tool changers.
Some applications for 5-axis plastic routing are:
*Trimming and routing vacuum and pressure-formed parts
*Post-bend trimming of heat or cold-bent parts
*Routing cylinders or tubing
Quickest feed rates and programming capabilities possible
*Consistency of the finished part
*Precision quality and on-time delivery
*High quality edge finish
*State-of-the-art CNC plastic routing technologies
*Tight tolerance CNC plastic routing equipment
Markets served by CNC Plastics Routing
*OEM manufacturers
*Recreational vehicles
*Utility vehicles
*Retail display manufacturers
*Store fixture manufacturers
*Commercial printers
*Graphics companies
*Sign manufacturing companies
Other Akra Plastics Cutting Services: Plastics Routing vs. Die Cutting vs. Dieless Cutting
Akra Plastics has been cutting plastic and other flexible materials for years, including industrial CNC plastics routing, die cutting and dieless knife cutting. Akra Plastics Professionals will work with you to determine which process is the best fit to produce your design and which process is the most cost effective for you.
5-AXIS CNC TRIMMING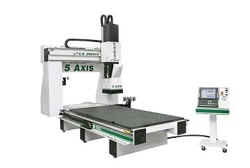 Akra Plastics has been using 5-axis CNC trimming for over 15 years. Akra uses a variety of 5-axis routers with capacities up to 120 inches long, 60 inches wide and a depth of 36 inches. Our 5-axis routers, with their multiple-axis robotic heads, can trim and route parts that are deep, or have multiple surfaces and angles, such as vacuum or pressure formed parts. In addition, we use split-beds on our routers to allow for improved efficiency in loading and unloading of smaller parts during the routing process. We can load or unload one part while another is being routed.
Typical applications on CNC routers are:
* Trimming and routing vacuum and pressure-formed parts.
* Trimming bent and draped formed parts.
* Flat sheet.
* Cutting molds and patterns.
* Post-fabrication of assemblies and subassemblies.
CNC Router Benefits:
Precision – We've built a reputation for exceeding industry-standard tolerances, and our 5-axis trimming capabilities are a key part of how we've been able to do that. CNC trimming lets us deliver precise, repeatable results on every part that leaves our manufacturing facility.
Speed – Some of us may slow down around 2:00 after a particularly heavy lunch. CNC's don't. In fact, they don't slow down for anything. The speed and reliability of our CNC trimming lets us deliver more parts per hour than other trimming methods.
Injection Moulding
Vacuum Forming
Pressure Forming
Drape and Oven Forming
Engineering Services
About Us