Akra Plastic Products, Inc.
1504 E. Cedar Street
Ontario, CA. 91761
Phone: 909.930.1999
Fax: 909.930.1948
Engineering Services
Design & Engineering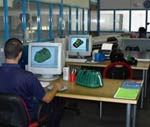 Our award-winning design and engineering departments with over 45 years of experience can make your ideas become a reality.
Whether you need to fine-tune your drawing, prototype design, or complete conceptualization and visualization tools, we can work with you to develop your thermoformed product – on time and within your budget, ready for your approval.
Many customers have successfully launched new products that we sketched, rendered, modeled, designed, detailed, and validated to carry them through the product development cycle.
Akra Plastics has a long legacy and deep experience in converting ideas into real products, and making existing products work better.
Contact us today to discuss how we can meet your thermoforming needs.

Secondary Operations & Assembly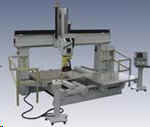 Akra Plastic Products, Inc. truly is your one stop custom forming and assembly shop. We provide a full range of secondary operations and assembly.
Vacuum forming, Pressure forming, Insert molding, 5-Axis CNC Routing, Strip Heat bending, Plastic fabrication, Aluminum bending, Die Cutting, Silk-screening, Milling, Solvent bonding, We offer a full range of large scale heavy gauge thermoforming. R.V. accessory and body panels, truck bed liners, retail displays, ATV accessories and body panels, automotive accessories, and a unlimited range of industries can be served from our Ontario facility.
Our manufacturing operation is based on ISO Standards, full details available upon request.
Injection Moulding
Vacuum Forming
Pressure Forming
Drape and Oven Forming
CNC Routing
About Us