Akra Plastic Products, Inc.
1504 E. Cedar Street
Ontario, CA. 91761
Phone: 909.930.1999
Fax: 909.930.1948
Vacuum Forming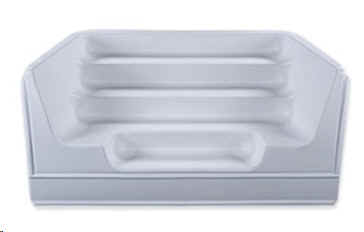 Aka Plastics, Inc. custom plastic vacuum forming services specialize in fabricating both large and small volumes of thick gauge (1/16" to 1/4") parts measuring up to 8' x 4'. We design and machine most molds in-house, which gives us the ability to get the job done on a tight tooling budget. Able to work with materials including ABS, Polystyrene, Polyethylene, Polycarbonate, PETG, Acrylic and TPO. We offer various colors and textured finished options. Our modern facility and 40+ years in the business enable us to produce parts with efficient repeatability, ensuring that you receive only the best quality results from each production run.
Single stage vacuum forming, the process of heating plastic sheets, laying them against a mold, then applying a vacuum between the mold surface and sheet, is a cost effective alternative to fabricated sheet metal, fiberglass, or plastic injection molding. We currently use vacuum forming techniques to produce parts for vehicles such as ATVs, trucks, and motorcycles, additionally we produce products for the medical industry and divisions of the military.
Capable of short lead times and just-in time deliveries, we also provide rush services for parts using existing molds. As a full service operation, we also provide in-mold labeling as well as sub-assembly operations and engineering assistance.
Injection Moulding
Pressure Forming
Drape and Oven Forming
CNC Routing
Engineering Services
About Us